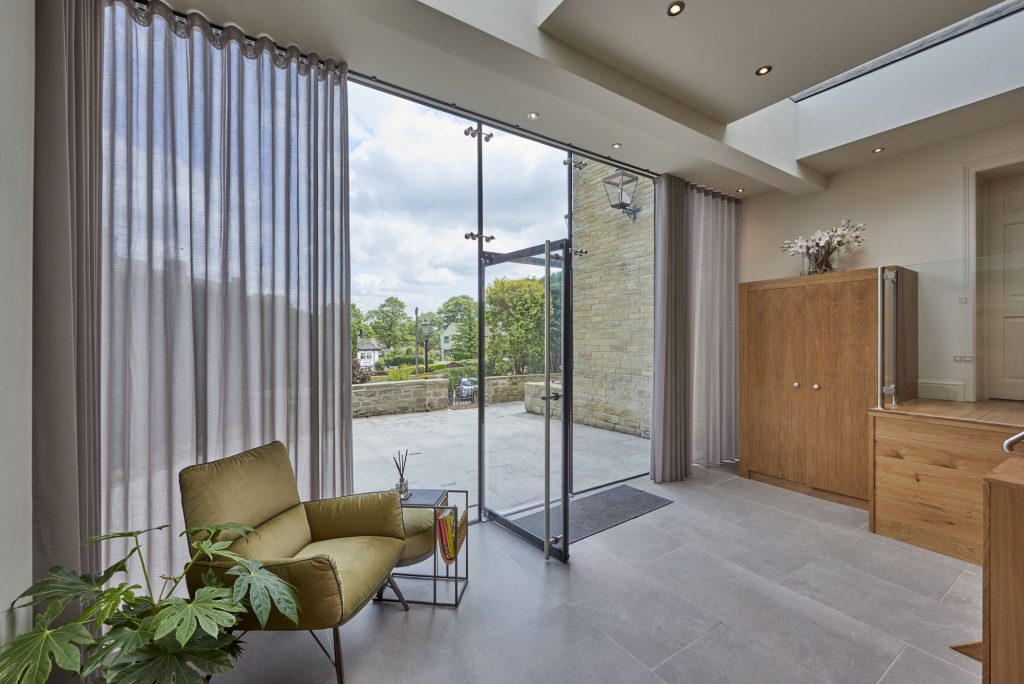 Our clients Lidia and John first bought Ash Leigh Cottage over 23 years ago when they first married. At the time their home was much smaller but perfectly suited their needs.
Over the years the couple's family grew, and their home has evolved to meet these changes, undergoing various alterations including replacing a conservatory, patio and an extension to this impressive Victorian property.
Last year the couple contacted their builder, Nest Egg Developments about exploring options to improve their home, in particular, the entrance area.
They recommended our involvement, and we then worked very closely over the following months with both client and builder to develop the brief, appraise options and ultimately implement all the appropriate design work necessary to create a wonderful new space.
We took the time to interview Lidia and explore her experience with Fibre Architects, now that the project is finished.
What did you want to change about your home?
The previous door that we used as the main entrance was an old back door and wasn't a welcoming entrance, we wanted to create a more direct route into our home.
Being from Italy, I'm really passionate about cooking. The kitchen space is really important to me and we felt that we wanted to create more natural light to make the space more comfortable.
What was your brief?
– More natural light in the kitchen
– More imposing entrance
– Create an additional seating area, making it less of a thoroughfare
– Increase size of our patio
– Relocate steps
What were your first impressions of Fibre?
Mickey was very vibrant and enthusiastic towards our project which cumulatively made us excited about our project and how our home could be transformed to meet our needs.
Fibre came up with lots of different designs, initially following our brief, ranging from a very modest and safe design through to something totally contemporary and extravagant.
How has the new design impacted your day-to-day life?
The new space has created an extra living space where the family can sit, relax and watch TV whilst enjoying the light and outside from our beautiful large windows. Not only do we benefit from the sunlight in the morning, the large glass frontage brings additional warmth to the space.
The main area of our frontal living space boasts a feature wall where we have reused some of the old floorboards from the original space. Part of the feature wall includes hidden doors, which lead to an existing bedroom and a bathroom, making this space become less of a corridor.
Along with the addition of our spectacular new glass extension, we have also introduced a new external stairway leading to the new entrance, reusing the old stone from the original entrance where possible.
We managed to reuse some former lights from the property which have been restored, and we've also installed LED lights throughout which really create a stunning feature alongside the greenery after sunset.
How was your experience as a whole?
This whole experience really pushed our boundaries and we're so glad that we went with the wow design that Fibre created for us.
We are delighted with the finished outcome of our home and credit must go to Fibre Architects for their professional expertise in its creation.
Take a look at our gallery of images captured of the finished project:
The all important before photo: