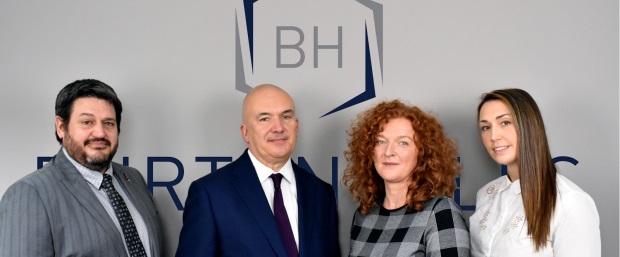 Written by Burton Hills Wealth Management.
Mortgages are a complex area of financial planning and trying to "Do It Yourself" may mean you don't get the best deal available.
Whether you are purchasing your first home, or have plans to extend, renovate or build your own home, Burton Hills Wealth Management have an experienced team to help you with your plans.
Mortgage rates are very close to historic record lows and Burton Hills Wealth Management have encouraged clients who may be eligible to switch deals or are thinking of purchasing property to act now. Many people simply allow their mortgage to drop back to the lender's Standard Variable Rate (SVR) once their initial deal (e.g. fixed, discounted or tracker rate mortgage) comes to an end. The SVR is rarely the best option and is likely to cost a lot more than sourcing a new arrangement.
Burton Hills Wealth Management have been working alongside Fibre Architects to help clients wishing to build substantial home extensions, purchase land for development or renovating derelict buildings.  Commonly, the most challenging part can be raising the required capital for building projects. This is a more complex area than a "regular" mortgage or re-mortgage and often clients don't know where to start with obtaining the finance and securing a competitive rate. Burton Hills Wealth Management use an intelligent mortgage sourcing system which, coupled with their extensive market knowledge and excellent relationships with lending institutions means they can source finance arrangements that are not available directly to customers.  These "intermediary only" arrangements are usually not found via the internet either.
Many people are aware that they can simply re-mortgage where appropriate, to allow for equity within the home to be released, which could in turn allow for the finances required, but what are the other options available and what happens if you are unable to secure a traditional residential mortgage?
We have recently arranged a further advance for a client to assist in this situation. A further advance is effectively when further monies can be obtained by taking on more borrowing from your current mortgage lender. This is typically at a different rate to your main mortgage and will often form a second part to your mortgage. This route can make sense if your lender's further advance is competitive and you don't wish to re-mortgage or switch lenders, often this can be the best option to avoid Early Repayment Charges (ERC).
Self-build and development finance sourcing offered by Burton Hills Wealth Management:
Securing finance to buy land or building a new home may not be as daunting as it may seem at first, particularly if seek help from a specialist adviser. Burton Hills Wealth Management has seen a steady increase in the number of enquiries for self-build mortgages in recent months. Self-build mortgages are more complex in nature than a standard residential mortgage and demand a greater level of understanding due to the drawdown process involved with this type of lending.
The amount of borrowing is determined by several factors including the client's income.  As a rule of thumb lenders typically lend four to five times an applicant's earnings. We only work with specialist lenders for self-build mortgages. They are highly reputable, have a track record of successfully lending money to people who want to build their own home and are known to be the best in the industry. The level of drawdowns can be tailored to a client's needs and we will always complete a budget planner to establish the in-depth costs of the build with the client.
The mortgage, whilst dependent on the client's earnings, may also be agreed based on the total costs of the project and rather than the value of the completed home. A recent example being via an intermediary only, self-build specialist we have worked with previously. A client had purchased a plot of for £300,000 and they wished to build a home with construction and material costs estimated at £500,000. We established, via meetings with the clients, the client's ability to service the mortgage and we completed an in-depth build cost planner with the client's alongside Fibre Architects. This was sent along with their mortgage application to the specialist provider for a loan to be approved.
The value of the property post build was estimated at £1.2m and whilst this was documented and recorded on the self-build application, this was not the initial focus. We are able to source funding up to 75% loan to value. However, in this case, we secured a self-build discounted mortgage at 2.74% for three years as the loan to value was under 60%; our client was delighted with this very competitive low rate.
If you would like further information about mortgages for your next build project, please call Burton Hills Wealth Management on 01484 767840 or email burtonhills@sjpp.co.uk
Burton Hills Wealth Management
2 Riley Lane
Kirkburton
Huddersfield
HD8 0RX